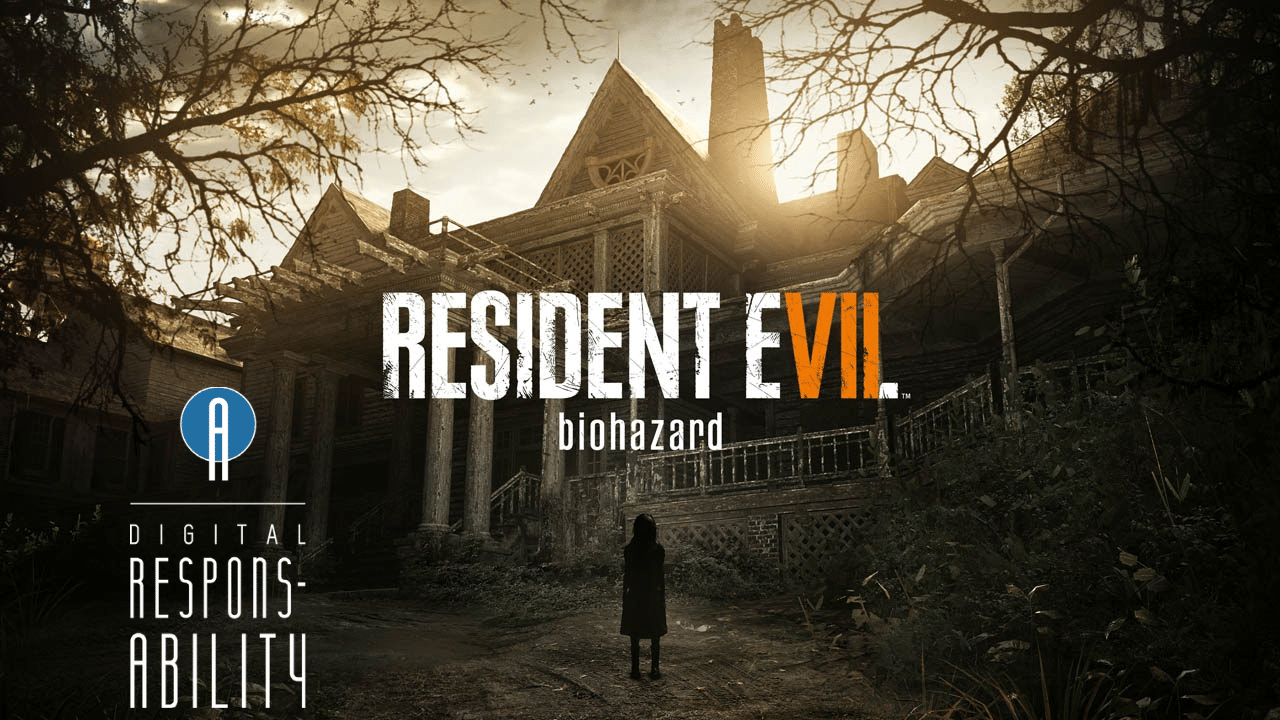 Resident Evil 7: Biohazard
Reviewed by Carrie Rogers-Whitehead
The Resident Evil series of videogames have explored creepy mansions, zombified series, sewers, labs and locations around the globe. But for Resident Evil 7: Biohazard, the exploration is more intimate and contained. This game has your character Ethan roaming the Baker house and surrounding swamps in search of his wife. Ethan must explore dimly lit rooms for clues, solve puzzles, fight monsters and worry about one of the Baker family members attacking him any second.
The atmosphere of Resident Evil 7 is part Southern Gothic Horror, part cannibal genre with a dash of the over-the-top gore and humor of The Evil Dead. There are human body parts, death on the screen, blood and gore. I have watched several of the Resident Evil games and watched some of the movies: but of all those installments I felt this was the scariest. The close quarters of the house and the detailed graphics ratchet up the tension and feel almost claustrophobic. 
Resident Evil 7: Biohazard was ranked as one of the best games of 2017 and sold well. It also included a few DLCs and is available on VR headset for players brave (or foolhardy?) enough to want an even more immersive experience. This made players even more eager for the next release Resident Evil Village coming out in May 2021. 
This is not a game for children and the ESRB rates it, as well as other Resident Evil games, Mature. There is no sexual content in the game, although it has intense violence and curse words. This is a game for older teens—and to be played during the day.
Parent Score
5 out of 10
The graphics and ambience of Resident Evil 7: Biohazard bring chills but it's intense graphic violence is not children under 16.
Fun Factor
7 out of 10
The game play is clean and the ambience terrifying. This Resident Evil installment leans into the setting and puzzles rather than action.
Pros
Great setting
Graphics
Leans into puzzles to solve over action
Cons
Intense graphic violence
Very scary
Blood, gore, and body parts
Adult language