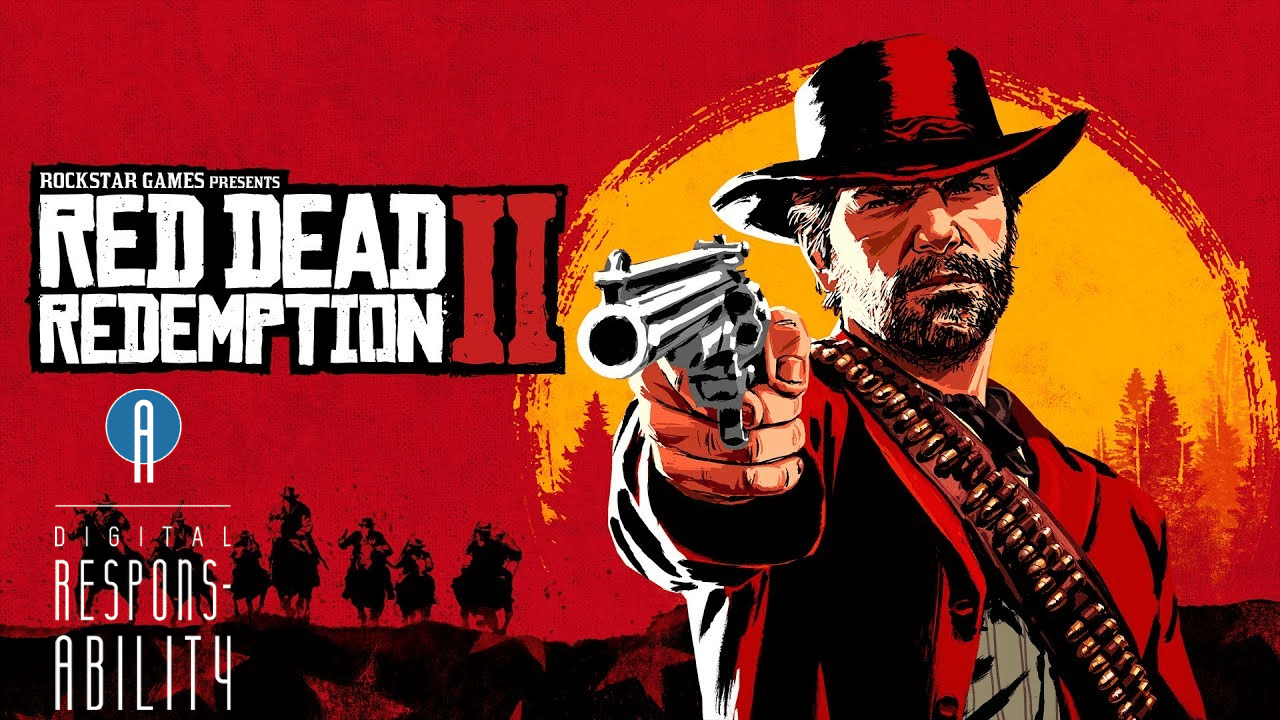 Red Dead Redemption 2
Available Platforms
Release Date
October 26, 2018
Developer
Rockstar Games
Publisher
Rockstar Games
Immersive and vast, Red Dead Redemption 2 is both game and literature. This action-style open world Western game will have you captivated by the story, characters and many mysteries.
Red Dead Redemption 2
Reviewed on: PlayStation 5
Reviewed by Carrie Rogers-Whitehead
It's 1899 and the American West is fading into history. Electricity is in cabins, telephone lines dot the landscape and gunslingers are already popular in fiction. Arthur Morgan, a grizzled 30-something gunslinger is caught between these two worlds: the rapid changing in America and his past and present as an outlaw. In Red Dead Redemption 2 (RDR2) Arthur and his gang, led by the charismatic Dutch, roam the last landscapes of the American West, robbing trains and reminiscing about how things used to be. 
You play Arthur Morgan in this vast landscape, composed of different regions of America: the Rocky Mountains, the swamps of Louisiana, a smoke-filled industrial city, the Appalachians and more. While there is a main story with Arthur's adventures, much of the game is spent wandering on side quests. The player can find treasure, rescue people who need it, or rob everyone they see. You can choose to have "honor" and play as a "good guy" or not. 
RDR2 is a third-person action game that requires the player to make many choices that will change the direction of the game. It also requires lots of shooting various "enemies"–both lawmen and robbers, but the game gives the player additional Dead Eye skills to do so.
RDR2 received many Game of the Year Awards and continues to have player roaming the plains and mountains in it's incredibly detailed landscape full of mysteries and Easter Eggs. Some critics describe RDR2 as a video game elevated to an art form. Rockstar Games, the publisher, are also responsible for the open-world and very popular Grand Theft Auto V (GTA V). Echoes of GTA V are found in RDR2 through the many choices available and the sometimes "gray areas" where the character has to operate–flipping between good and bad.
This game is violent and has sexual themes of prostitution and rape, although none of it is seen onscreen. While there is blood, it's less excessive than in other action-adventure games like Last of Us. There are various corpses and a particular late-game quest with the "Skinners" provides some graphic images. Alcohol and cigarettes are a major part of the game, providing health and other attributes to the player. ESRB rates the game as Mature and 17 plus while I would recommend it 15 plus with a caregiver. While there is graphic imagery, the game also has humor and characters you really feel for.
Parent Score
5 out of 10
Red Dead Redemption 2 has violence, alcohol use and sexually suggestive scenes and story. It is not a game for children but older teens may enjoy it.
Fun Factor
9 out of 10
Red Dead Redemption is beautifully written, with a huge open-world landscape, amazing music and graphics and is chock-full of story and mysteries. It's a game that can be replayed or played for hour after hour.
Pros
Beautiful writing
A huge open-world landscape
Great music and graphics
So much to explore, can be played again and again
Cons
Not a game for children, older teens and up
Violence
Alcohol use
Sexually suggestive and mature themes