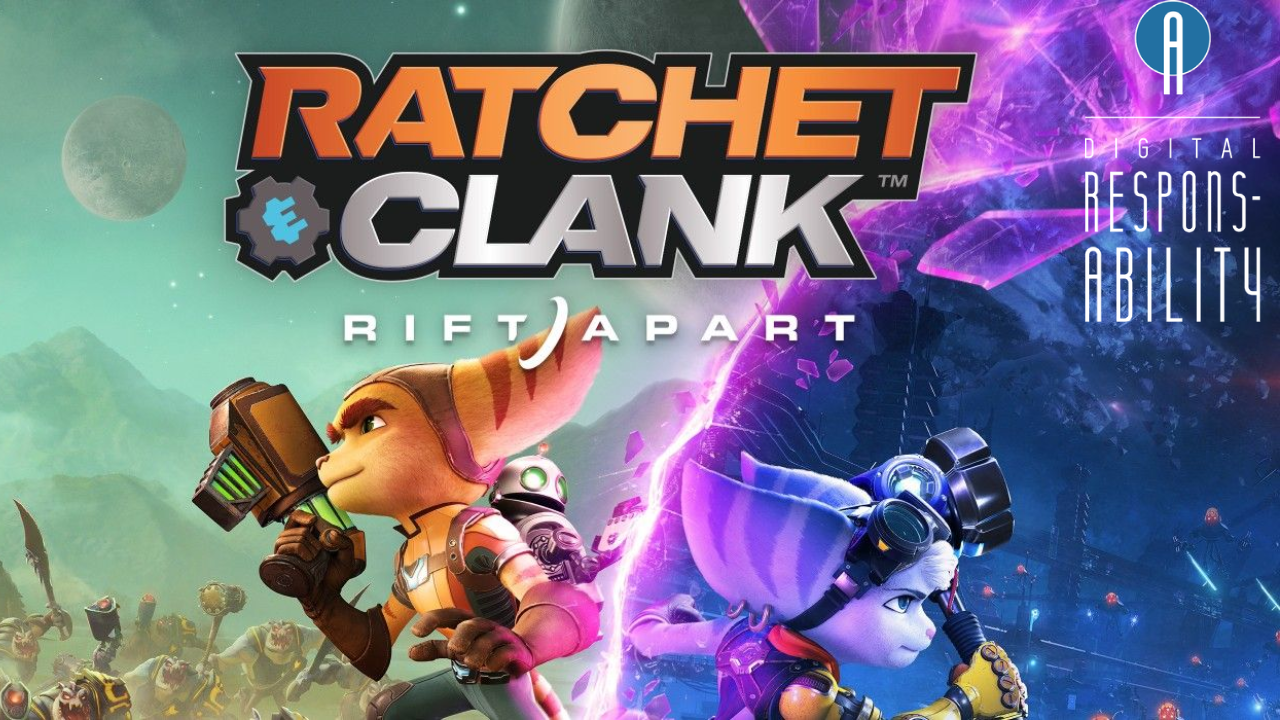 Ratchet and Clank: Rift Apart
Available Platforms
Release Date
6/11/21
Developer
Insomniac Games
Publisher
Sony Interactive Entertainment
Ratchet and Clank: Rift Apart is a fun action game with an enjoyable story and pacing, along with themes that are relatable and healthy to discuss with our children.
Available on: Playstation 5
Reviewed by Alan Valdez
What is it?
Ratchet and Clank: Rift Apart is a third person action and platforming game, part of a long series. That said, it can be a great introduction to the series and the elements that make it a fun and safe game for our children. 
Language
The language in this game is very clean, it has a whimsical narrative that is very kid friendly. 
Violence
Fantasy violence as with many other games, there is no gore and the fighting is against robots and alien creatures. 
Sexual content
This game has no sexual themes. 
Positive messages
Ratchet and Clank as a series has always been one with a good heart and with themes about friendship, unity, compassion and empathy. In this installment we also see a theme of people feeling "broken" and less than, but also how with the support of people around us, we can shine and excel at our goals. 
How fun is it?
Ratchet and Clank: Rift apart is quite an enjoyable game, it has a huge selection of all kinds of wacky sci-fi weapons to use in combat, making it so the player can find creativity on how they defeat enemies and approach obstacles. 
The gameplay mechanic of teleporting through dimensions is very impressive to witness, as it shows the capabilities and power of the PS5. The game is a non-stop adventure.
Fun factor 8/10 
PARENT SCORE 9/10 
+Themes about friendship and empathy
+Fun and fluid gameplay
– Mild fantasy violence
Pros
Themes about friendship and empathy
Fun and fluid gameplay