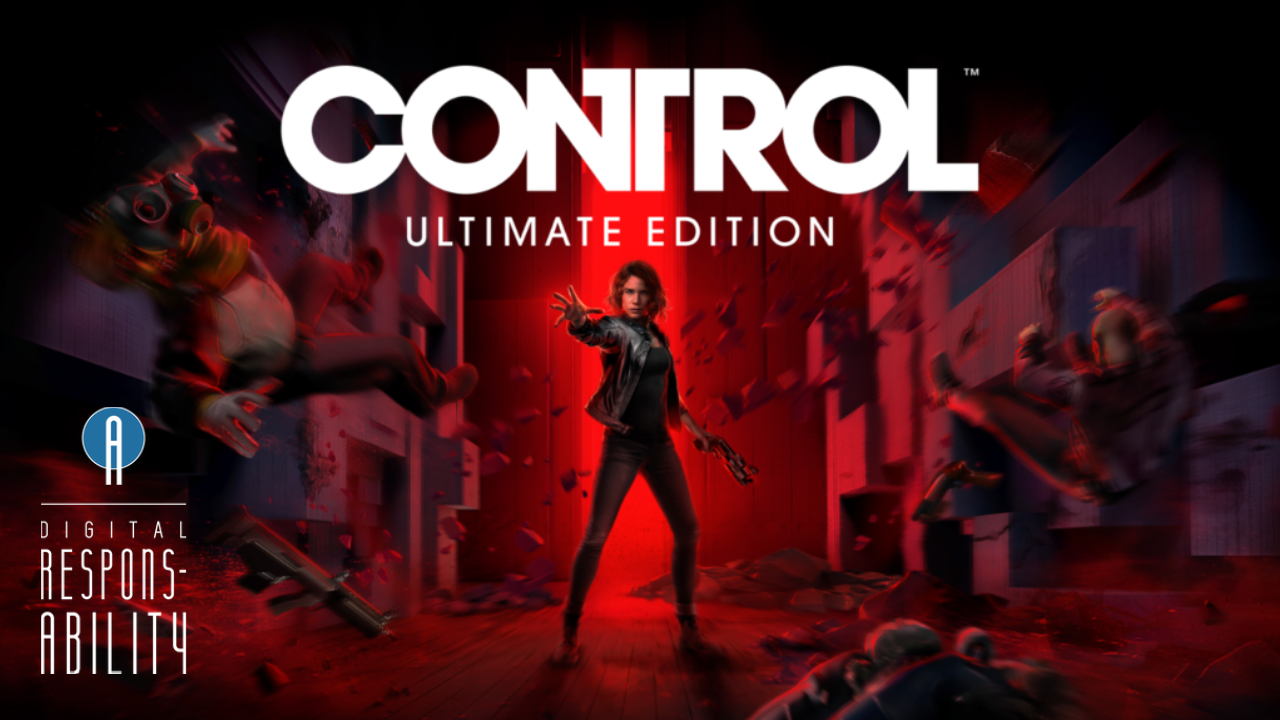 Control
Available Platforms
Release Date
4/28/2020
Developer
Remedy Enter
Publisher
505 games
Control is an action packed game with many puzzle elements and a story full of mind bending and intriguing twists.
Reviewed on: PlayStation 5
Reviewed by Carrie Rogers-Whitehead
Control is an intriguing third-person adventure game, filled with puzzles in the paranormal.
In Control you are Jesse Faden, a resolute character with a mysterious background who has discovered the FBC (Federal Bureau of Control.) Playing as Jesse you'll slowly unlock the parts of the FBC Headquarters, or Oldest House. While the Oldest House seems small it's actually vast. Control is full of side missions, lore, and in 2020 the game's publisher's expanded the map to integrate the story of another remedy game: Alan Wake Remastered. 
Control has enough lore, mysteries and characters to fill a trilogy and it's hard to describe in a short blog post. But in short, the FBC has been invaded by an other-worldly source, the Hiss, and Jesse is the brand-new director who must fight the Hiss while tracking down her long-lost brother.
The game has multiple weapons, upgrades and abilities. Towards the end of the game you'll find yourself as Jesse able to fly, throw objects and even take control of enemies. My husband and I enjoyed the game and played it well past it's original ending, but still probably only covered about 90% of the content.
Control has curse words but no sexual content. The game involves a lot of shooting and there are blood spatters, but often the bodies just disappear or explode in red sparks. ESRB rates the game as Mature, but based on the lack of sexual content and not seeing much of the violence close up, I would rate it T for Teens.
A sequel for control, as well as a sequel for Alan Wake Remastered, are in the works. The world building in Control and story is so interesting that I hope Remedy continues making more.
Parent Score
6 out of 10
The violence in the game is not for younger players. But teens will probably enjoy it.
Fun Factor
8 out of 10
Control has a unique and original story and game play that make you want to delve in even deeper.