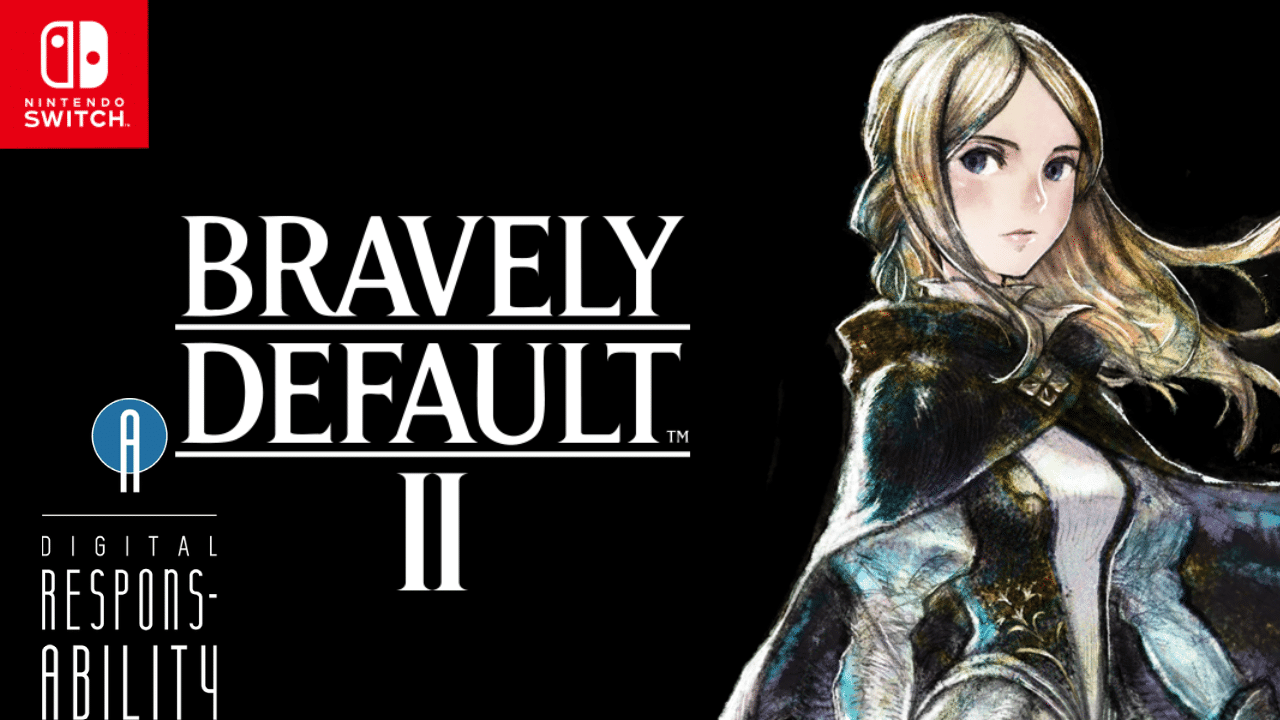 Bravely Default 2
Available Platforms
Release Date
February 26, 2021
Developer
Claytechworks
Publisher
Square Enix
Bravely Default 2 is charming and appropriate for kids and families. Just be prepared to take some time grinding and figuring out the unique "job" game mechanics.
Reviewed on: Nintendo Switch
Reviewed by Carrie Rogers-Whitehead
Bravely Default 2, the third in the series from Claytechworks has 4 fantastical characters trying to save their world from destruction. The Bravely Default series is known for their "Brave Point" system where during turn-based battles the player can decide to act, or default, gaming brave points. This means a player may have their characters sit for several turns to leash a 3-phase attack. The characters build abilities through "jobs" where players can level up different classes. In addition to experience points, players get "job points" where they can max out classes for different active and passive abilities.
While the job classes, particularly the extravagant outfits, provide an additional level of strategy, it does require the player to invest their time. The amount of grinding needed for this game was pretty boring for our family. And while we liked the game, compared to other JRPGs we have recently enjoyed, like Dragon Quest XI, we felt the story skimped on story and character development for long hours of repetitive battles.
While the ESRB rates Bravely Default 2 for Teen because of some sexually provocative outfits, reference to drinking by one of the characters and some violence, I disagree. We played it together with our elementary-aged kid and found no issues. Compared to other JRPGs the sexually suggestive elements are very limited. The character design of blocky, chibi characters, miniature sets and lack of blood make me recommend the game for older elementary students and up.
Parent Score
9 out of 10
With a charming story and cartoon-like characters and limited violence, Bravely Default 2 is a game the whole family can play.
Fun Factor
5 out of 10
While the story, background sets and some of the game mechanics are fun, the amount of grinding necessary to be successful at this game can be a turnoff to some players.
Pros
Charming cartoon story
For the whole family
Enjoyable graphics
Cons
Slower game play
Limited violence