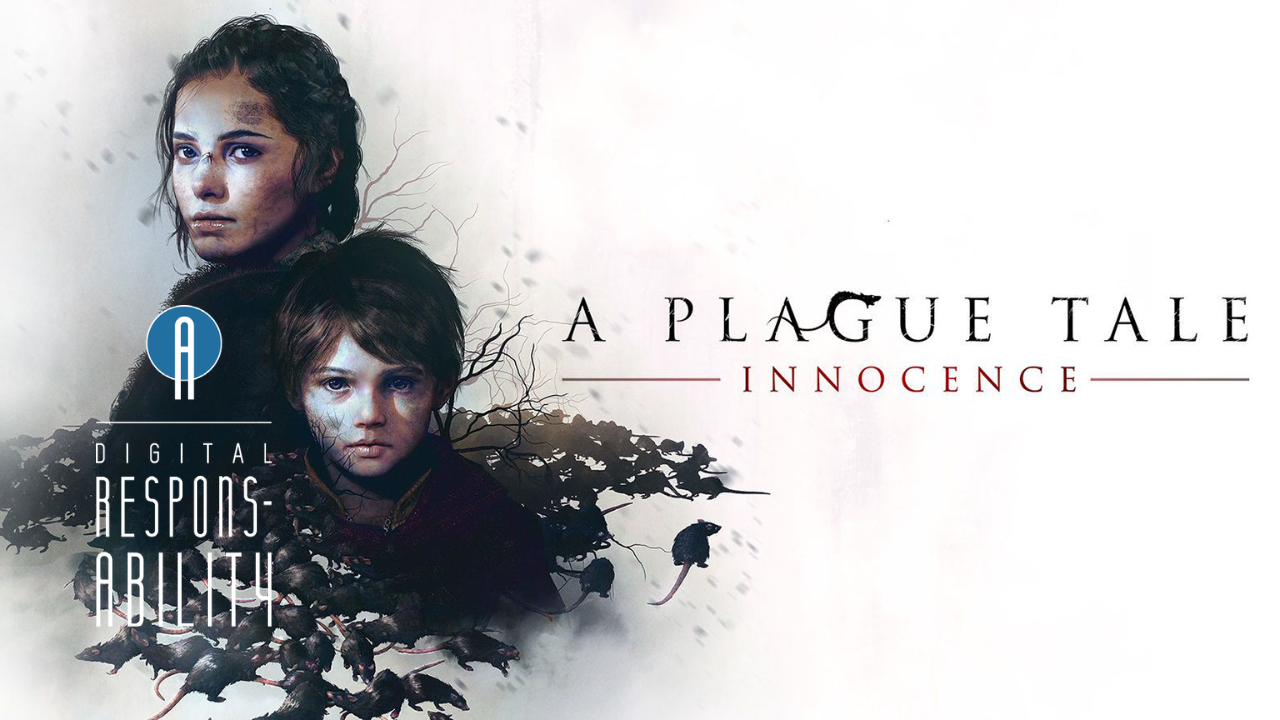 A Plague Tale: Innocence
Available Platforms
Release Date
5/14/19
Developer
Asobo Studio
Publisher
Focus Home Interactive
A Plague Tale: Innocence draws you the struggle for survival by a pair of siblings in 14th century France, fighting the Inquisition and the Black plague.
Reviewed by Alan Valdez
What is it?
A plague Tale: Innocence is a narrative-based stealth action-adventure. The game is set in the 14th century, in France during the Hundred Year's War. We play as Amicia de Rune, who early in the game is charged with taking care of her little brother, Hugo, as they are chased by the French Inquisition. They also have to make it past hordes of deadly rats that are spreading the black plague and are vicious by themselves.

The game has a good mix of stealth, puzzle solving and survival-horror elements, such as crafting and limitation on resources, while trying to use such resources to stay alive from the enemies set on bringing our demise.
There is a sequel set to released in 2022.  
Language
There is occasional use of swearing, mostly coming from the soldiers from the Inquisition as they curse at Amicia while chasing us, or from their random conversations as we stealth by.
Violence
The game depicts visceral violence throughout it's playthrough, from beginning to end. It is not overly gratuitous and it is delivered in a way to make the player feel the weight of their actions and consequences.

For example, when a soldier catches Amicia, they will kill her, but offscreen, we see the soldier hit us with the sword in an angle in which all the visuals are on the soldier, when they follow up with the sword, the screen turns to black.
The rats are another aspect of this violence, as they swarm and chew through any living thing they can, be it soldier, animals or Amicia, our character. As they swarm their prey, they strip them to the bone and we see splashes of blood spray out.
Sexual content
The game does not portray any sexual content.
Positive messages
A Plague Tale: Innocence has many positive things we can learn from. At its core, it is a story of family and protecting each other in trying times, that alone has strong values. Going even further, A Plague Tell: Innocence, is a game chock full of learning opportunities. VIdeogames have always had a powerful tool in tangential learning. That is the ability to spark curiosity by bringing up interesting tidbits of real life information, usually in lore and narrative.

The game has many collectibles that come with a well written description, touching on their historical relevance. I myself went into many rabbit holes in Wikipedia looking up further information on the items and even further into the black plague itself.
How fun is it?
A Plague Tale: Innocence hits all the right spots in regards to survival horror gameplay with a great narrative and touching moments. With a beautiful, if bleak world to traverse and many puzzles. Along with high tension setpieces. This is a memorable game worth the time investment. Clocking at around 12 hours, the game never wears out its welcome.
Fun factor 8 out of 10
PARENT SCORE 6 out of 10
+ Fun and smart gameplay
+ Many learning opportunities
– Swearing
– Visceral violence
A Plague Tale: Innocence is quite an enjoyable game with a strong narrative, the issues of swearing and violence merit keeping young children away from it. Teens on the other hand would likely enjoy it and learn much from it. 
Pros
Fun and smart gameplay
Many learning opportunities
Cons
Swearing
Visceral Violence