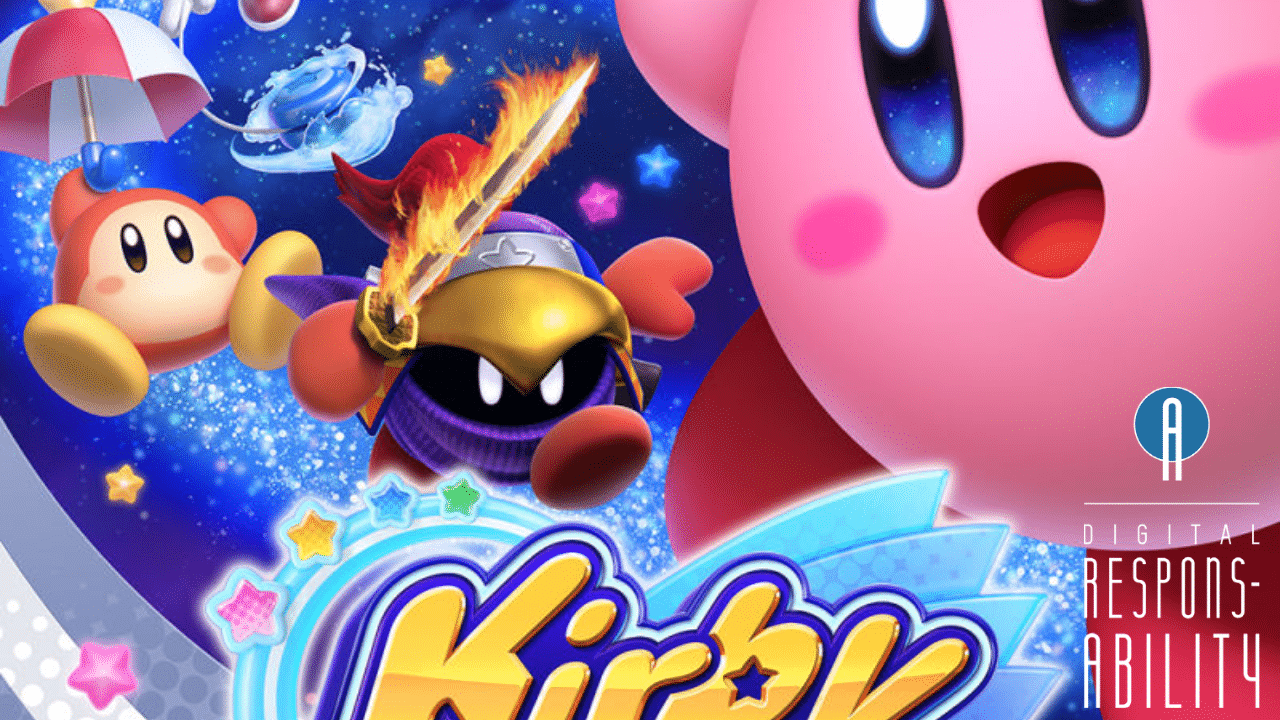 Kirby Star Allies
Available Platforms
Release Date
March 16, 2018
Developer
HAL Laboratory
Publisher
Nintendo
Celebrate 25 years of Kirby with this Nintendo Switch platformer that can be played solo or as a co-op. 
Kirby Star Allies
Reviewed by Carrie Rogers-Whitehead
Kirby, the pink puffball who can float around and suck everything in his mouth like a vacuum cleaner, had been around 25 years when Nintendo decided to develop the 12th installment of the series. Released in 2018, Kirby is a two-dimensional platform game that the gamer can play alone, or with up to three friends. Kirby goes through different environments, puzzles, castles, mini-bosses and more on an adventure to stop a dark force from taking over the universe.
I found the co-op gaming with my kid fun, but tricky. It's not a 50/50 type of co-op where everyone's equal. There's one leader, Kirby, and the other players can be sucked up in the little pink marshmallow's mouth at any time. My kid found it rather amusing to assign me randomly to other characters as soon as I got a grasp on the skills of one. And yeah, it was funny, but it did make it harder to play! The rapidly switching characters and abilities is part of the game. You have to work together to tag-team bosses and use different elemental attacks.
The game is colorful and fast-paced, but very easy. The first time my son played Kirby Star Allies was with his friend, and they laughed for hours. But they beat and explored the game rather quickly. He was still interested in Kirby however and we bought it, but having beat the game before, his interest trickled out. Even I, with my Kirby-experience 20 years ago…found the enemies too simple to beat.
But still, Kirby's a fun game for an afternoon and has no sexual content, language or violence. It's a safe family-bet for all ages. Just be aware that your kid may find more enjoyment leading Kirby's allies and changing your character, than trying to advance on the quest!
Parent Score
9 out of 10
Family fun platformer with cute, and familiar, characters
Fun Factor
8 out of 10
Colorful and engaging, but too easy